SigEp PA-BB Spotlight | Danielle Kobner
edited by:
Gerardo Faia
What is the Saint Baldrick's Foundation…
Drexel University's Sigma Phi Epsilon Pennsylvania Beta Beta Chapter is hosting its 9th Annual St. Baldrick's Head Shaving Event on April 24th in Drexel University's Recreational Center from 6 - 9 PM. In 2014, we raised nearly $65,000, bringing the grand total we've raised over the past 8 years to over $275,000. This year our goal is $60,000.
The following interview is part of a series of SigEp PA-BB Spotlight pieces. This inaugural spotlight is about Danielle Kobner, a Drexel student who has gone above and beyond with her support for our St. Baldrick's philanthropy event.
Why did you choose to support Drexel SigEp and the St. Baldrick's Foundation?
I chose to support Drexel SigEp and the St. Baldrick's Foundation for numerous reasons. I have always been a strong advocate for wanting to make a difference in the lives of others, but especially for those suffering from cancer. As an active volunteer in many organizations, St. Baldrick's has been the number one item on my bucket list since I first heard of the organization in high school. Shaving my head to find a cure for cancer is the least I can do to contribute to such a volunteer-driven organization like St. Baldrick's. As a nursing major hoping to work in the field of pediatric oncology, I feel that I am taking my first personal step in the search for finding a cure.
Are you going to be shaving your head?
I am going to brave the shave and be a shavee.
Is there any particular reason for the group name, "Ballsy, Bald, and Beautiful?"
The name was very spontaneous decision by my partner Miranda Toci and myself. Since people say I am crazy for being a shavee, I consider myself ballsy. With no hair, I will be bald. Hair or no hair, I am still the same beautiful person inside and out. My hair does not define who I am as a person.
What is your final goal?
My initial goal was to raise $2,000.00 for cancer research. I am more than thrilled to say that I have surpassed my goal! I hope that by shaving my head, others around me can gain a deeper understanding of the importance of cancer research and develop a stronger empathy for those less fortunate than we are. I hope to open the eyes of many in the hopes that they too will volunteer next time in any capacity they can.
Is there anything else you would want to say to everyone?
It is one thing to donate money and advocate for a cause, but it is another thing to actually become an active participant. I am lucky enough to be healthy and fortunate enough to have the ability for my hair to grow back - many of these kids fighting cancer will never be that lucky. So for me, taking this step shows that I understand and empathize with the children and it lets them know that I am their advocate and will continue to help in their fight.
Thank you very much to Danielle for sharing her story and being so supportive of the Saint Baldrick's foundation. If you would like to donate to her page, please click the link or image below.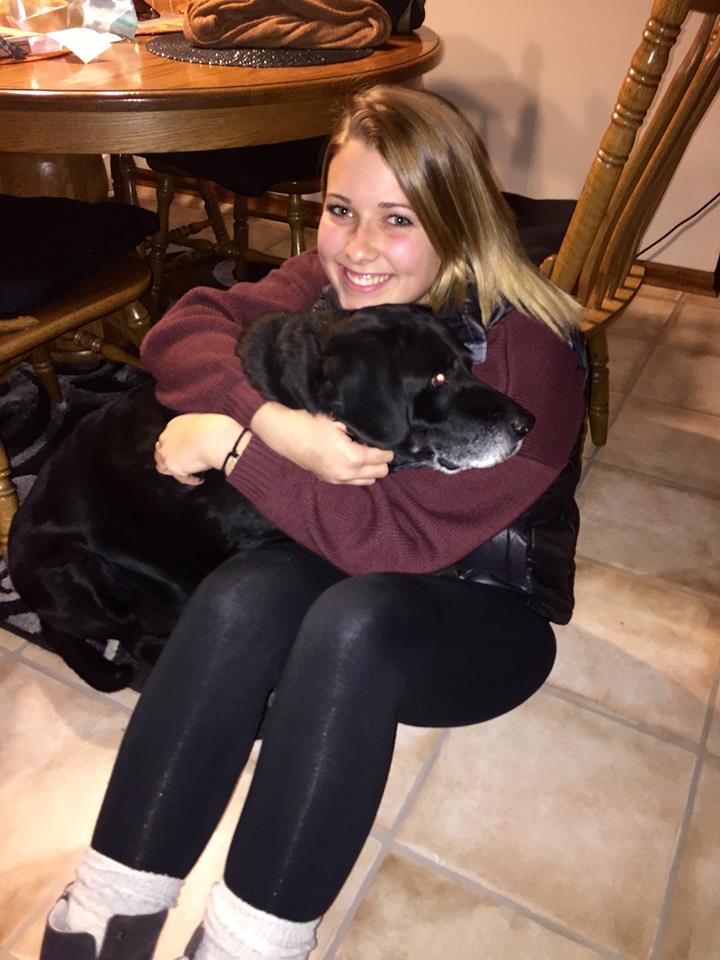 If Danielle's story has inspired you, sign up to shave your head and help fund raise!
Follow the link here to sign up for our event!
Search and select "Head Shaving at Drexel University"
Hit the blue "Join Us" button and follow the instructions
If you can't join us on April 24th, feel free to donate as every dollar matters in the fights against childhood cancer
Attend the event and join in on the celebration!
Please feel free to contact Sam Hofbauer with any questions!