SigEp PA-BB Spotlight | Betsy Simon
edited by:
Gerardo Faia
What is the Saint Baldrick's Foundation…
The St. Baldrick's Foundation funds more in childhood cancer research grants than any organization other than the U.S. government. We coordinate our signature head-shaving events and other fundraisers, giving thousands of volunteers worldwide a chance to raise money to support lifesaving childhood cancer research. St. Baldrick's events are the largest volunteer-driven fundraising opportunity benefitting pediatric cancer research. Please join the brothers of Sigma Phi Epsilon as we raise money to find cures for childhood cancers to give survivors long, healthy lives. This year marks the 10th anniversary since our first event and with that, more than $320,000 raised and donated to the St. Baldrick's Foundation. This number has ranked us as the top Collegiate Shaving Event Nationally by St. Baldricks for over 7 years now and the top Philanthropy on Drexel's Campus.
The following interview is part of a series of SigEp PA-BB Spotlight pieces. This spotlight is about Betsy Simon who has gone above and beyond with her support for our St. Baldrick's philanthropy event this year.
Why did you choose to support Drexel SigEp and the St. Baldrick's Foundation?
I chose to support SigEp and St. Baldrick's because a friend of mine, Danielle Kobner was a shavee last year and I saw how much she benefitted from the experience, and she pushed me over the fence, supported me, and I decided to do it.
What made you decide to "Brave the Shave" and shave your head for children's cancer?
A big part of my decision to go all the way and shave my head instead of just donating my extra inches is the the fact that I want to stand in solidarity with those who lose their hair in the cancer treatment process. It can be so damaging to one's body image to lose such a prominent feature, and there is no other way to come even the teeniest bit close to knowing that struggle. As a kid, teenager, and young adult, I have struggled with my own body image issues (as most people do), but this is something I could never begin to imagine. I want to be able to show my support for pediatric cancer research this way. Through my volunteering with Drexel's Chapter of Gamma Sigma Sigma, a national service sorority, I have been able to volunteer with Alex's Lemonade Stand Foundation and The Leukemia Lymphoma Society.
How has your decision to study nursing weigh-in to participate in the St. Baldrick's Head Shaving Event?
In my nursing classes I have learned about the disease process and pathology of malignant cancer cells, and knowing the nitty gritty of what happens to a patient's body through this process and the treatment makes me ache just to think about it.
What is your fundraising goal?
My original goal was $500, after raising that much in only a few days, I changed it to $800. After surpassing that, I changed it to $1,000. I decided that $1,500 was probably a decent spot to focus on for now, and hopefully I'll be able to get as many donations as possible! As of 4/13/2016 I have raised $1,500 from over 28 individual donations.
Is there anything else you would want to say to everyone?
When people find out I'm shaving my head, their first reaction is to ask me if I'm nervous or scared, but all I'm feeling right now is gratitude for all of those who have supported me. I can't wait for the big day, and I hope as many people come out as the DAC can hold.
Thank you very much to Betsy for sharing her story and being so supportive of the Saint Baldrick's foundation. If you would like to donate to her page, please click the link or image below.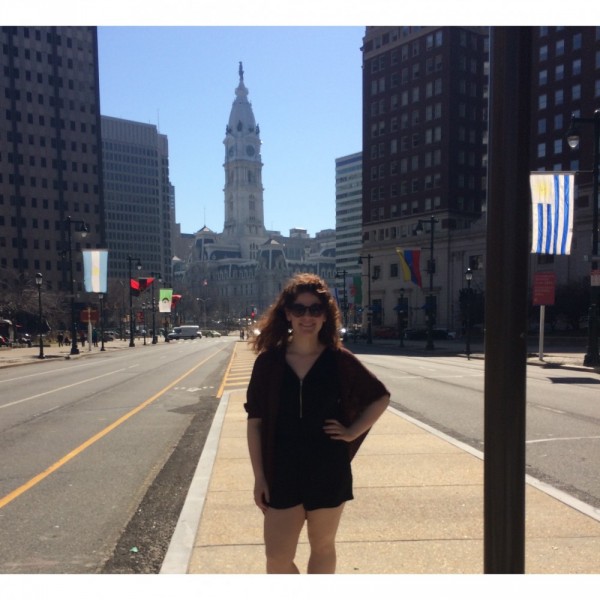 If Betsy's story has inspired you, sign up to shave your head and help fund raise!
Follow the link here to sign up for our event!
Search and select "Head Shaving at Drexel University"
Hit the blue "Join Us" button and follow the instructions
If you can't join us on April 23rd, feel free to donate as every dollar matters in the fights against childhood cancer
Attend the event and join in on the celebration!
Please feel free to contact Jon Napolitano with any questions!